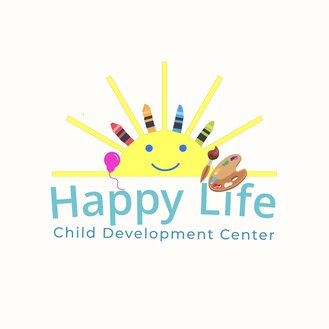 Welcome!
At our center your child will discover, explore and learn everyday!
Happy Life Child Development Center embraces children's unique talents and believes that every child has unlimited potential! We believe that given the opportunity to explore their environment, children will be inspired. We are committed to safe, nurturing care in our classrooms. We provide Christ centered educational materials that will cultivate children's talents and instill a lifetime love of learning and faith.
At our center, children are not only challenged academically, but taught to love others and to lead as Christ-like followers. Our highly qualified staff are trained to bring out the God Given talents that our children are blessed with.
Happy Life Child Development Center is committed to:
Creating an exceptional, interactive environment that challenges and promotes children's growth and well-being through discovery and exploration and age appropriate activities for every stage of early childhood and structure the classroom to enhance kindergarten readiness.
Providing many opportunities to enhance early literacy.
Respecting each child as an individual, recognizing that every child has different abilities and interests. Preparing children for elementary school and a lifetime of learning, with opportunities to develop creativity and discover, and build self-confidence. Our staff is trained and qualified to encourage this with your child.
Currently enrolling for the following: Infant, Toddler, Pre-Kindergarten.
Hours Of Operation:
Monday - Friday 7:30-3:30, Before & After Care Available
Licensed By Texas Health And Human Services. At our center we strive to exceed the minimum standards set by the state of Texas.
Please complete interest form by clicking link below...
Our After School Program is M-F, 3:30-6:15. Meals, snacks, fun activities & homework help provided!
We can arrange transportation if needed. We provide transportation from select schools to our center.
Our School Age After school Program is designed to create a safe, happy, healthy and enriching environment for children K5 – 12 years of age. We also promote each child's self-esteem and instill in each child the desire to reach his/her full potential through these Christ centered core areas: Literacy, Stem, Arts, Character, Leadership, Healthy living.
Weekly activities
Homework help
Transportation from select schools
Includes healthy meal & snacks
Program available school breaks and Summer
Happy Life Child Development Center @Free Life Church
3700 N Robison Rd
Texarkana, Tx 75503
903-223-0403
In accordance with Federal civil rights law and U.S. Department of Agriculture (USDA) civil rights regulations and policies, the USDA, its Agencies, offices, and employees, and institutions participating in or administering USDA programs are prohibited from discriminating based on race, color, national origin, sex, disability, age, or reprisal or retaliation for prior civil rights activity in any program or activity conducted or funded by USDA.